Itasca Celebrates 40 Years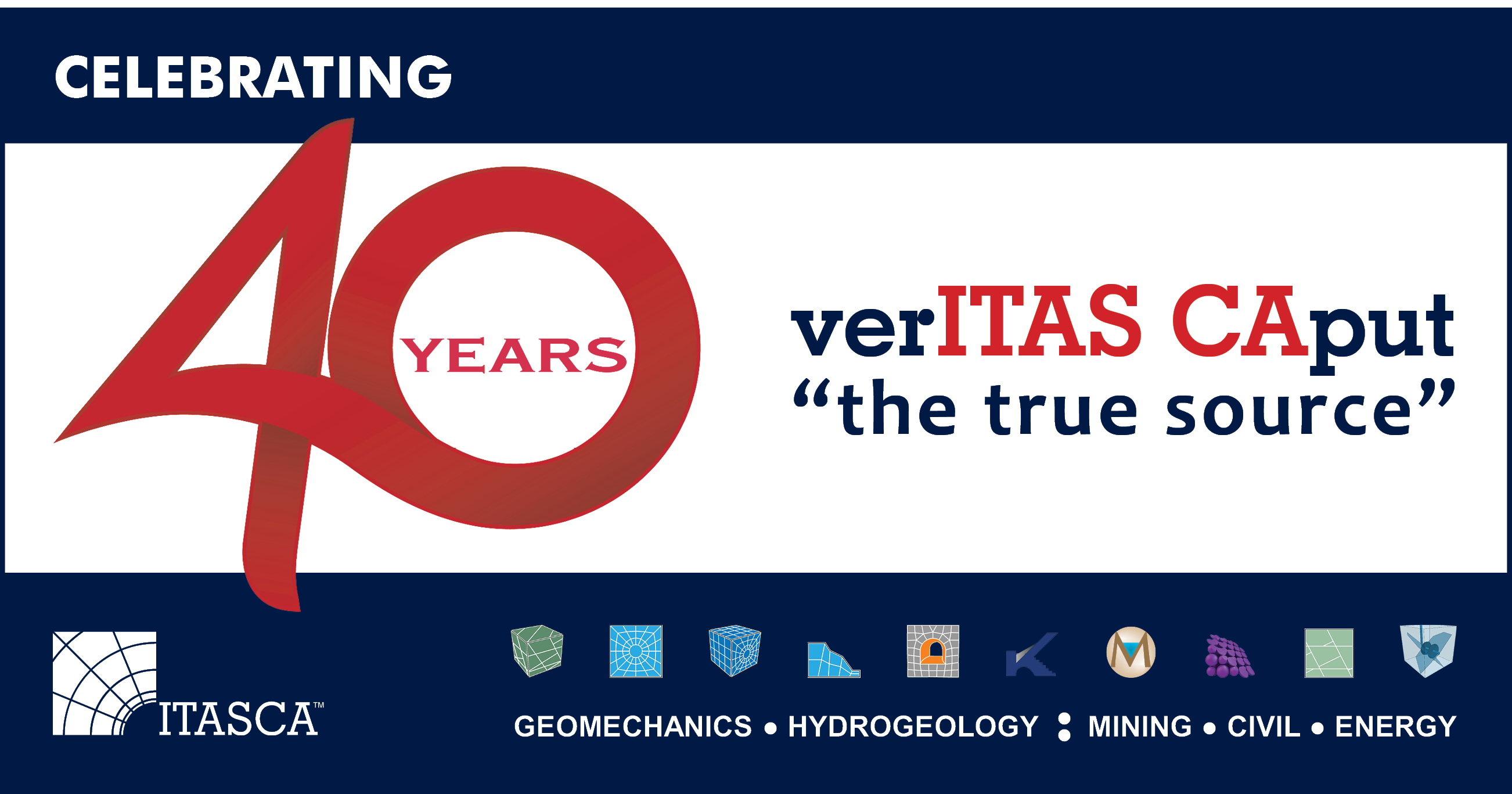 Itasca is celebrating 40 years of solving geomechanical and hydrogeological challenges through engineering and computer simulation for the mining, civil, and energy industries.
Much has changed since our 1981 founding in Minneapolis. The prime rate was 18%, Itasca's first computer had a whopping 64 Kbytes of memory with a 256 Kbyte floppy disk drive, and we had only four employees. Today, with a prime rate of just over 2%, Itasca engineers routinely utilize 18-core crunchers with 128 Gbytes of memory, 10 terabyte hard drives, and also take advantage of massive parallelization and cloud computing. Itasca employs over 165 engineers, scientists, and other staff in 10 main offices across 9 countries. In 1981 it was becoming increasingly clear that a method was needed to better understand rock masses, as one couldn't fully understand things such as fractures in small laboratory-test samples of rocks. Starting from FLAC and UDEC, Itasca now offers 3DEC, FLAC3D, Griddle, MINEDW, KATS, PFC, and XSite software (with more coming in 2021) for simulating all aspects of soils and rock masses.
What hasn't changed in 40 years is Itasca's commitment to high-quality engineering service, pushing the limits of geomechanics and hydrogeology consulting through advanced numerical modeling, and making these tools widely available.
Thank you to our consulting clients, software users, and staff over the years for your support and efforts that helped make Itasca the company it is today.