On-Demand Trainings
View all available on-demand training courses here.
---
Live Trainings
Any upcoming live Itasca training courses are listed below.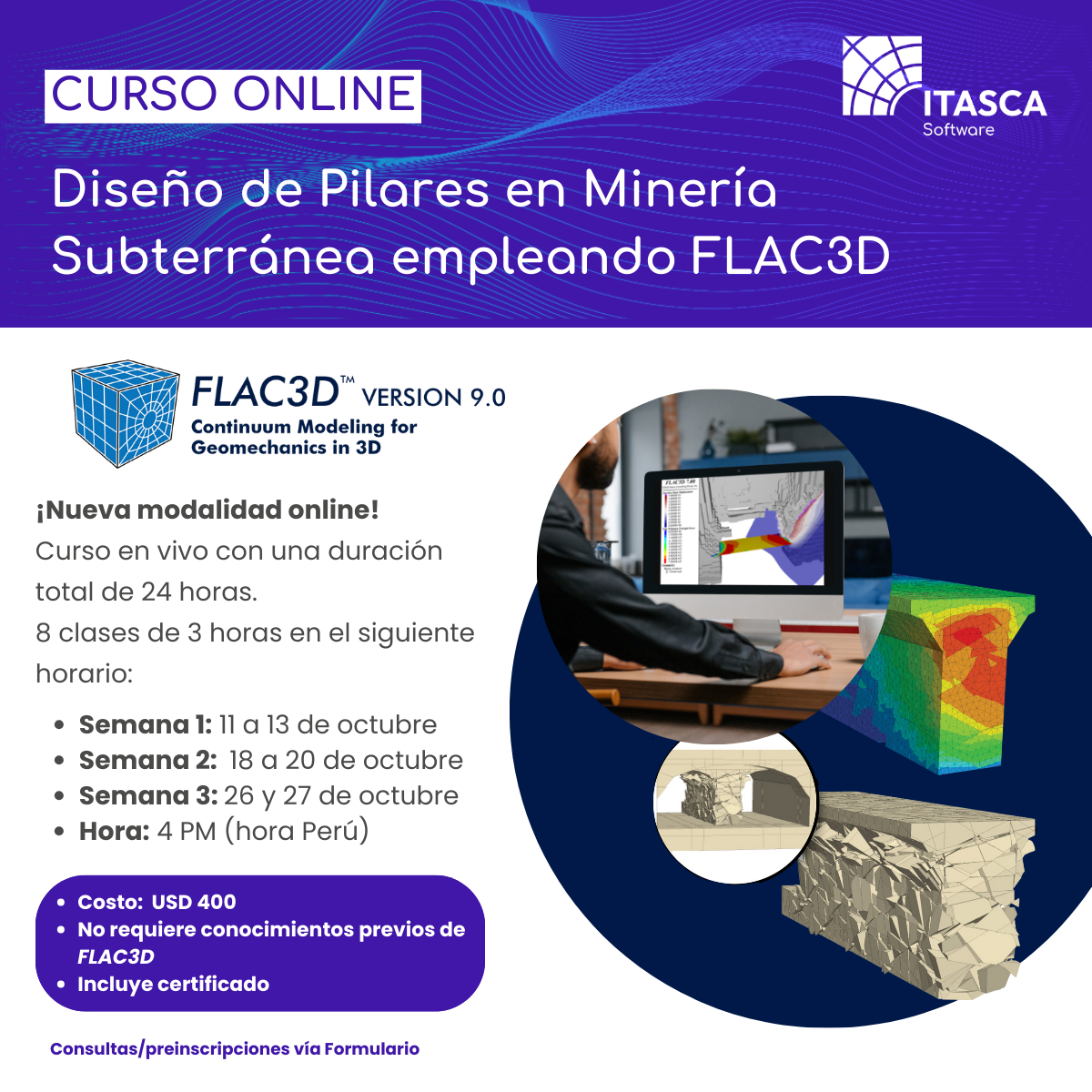 Curso Online/Plataforma TEAMS
11 oct. 2023 - 27 oct. 2023
Diseño de Pilares en Minería Subterránea empleando FLAC3D
¡Nueva modalidad online!
Curso en vivo con una duración total de 24 horas.
8 clases de 3 horas los jueves y viernes de octubre a las 4 PM (PE)
¡Atención! Nuevas Fechas
Semana 1: 11 y 13 de octubre
Semana 2: 18 y 20 de octubre
Semana 3: 26 y 27 de octubre
Consultas/preinscripciones vía Formulario

Plazo de inscripción: 29 de septiembre

Online
16 nov. 2023 - 17 nov. 2023
This course provides an overview of the Python programming language in Itasca software. The course covers major applications of Python to extend modeling capabilities with the Itasca codes through a number of applied examples.